We not only take care of patients, we take care of each other like family.
For close to 150 years, St. Luke's has been delivering exceptional patient care and has earned the trust of the communities we serve, as well as the distinction of being a 100 Top Hospital and #1 Teaching Hospital in the nation. We are known for quality, safety and patient-centric care delivered by our talented, skilled nursing and medical professionals.
We are proud of our diverse workforce of over 2,700 nurses and 17,000 employees that bring unique skills and experiences to St. Luke's and provides award-winning care to our communities.
---
Our nurses are on the front lines of St. Luke's health care delivery teams and truly are the foundation of our Network. St. Luke's is committed to providing an environment where nurses can grow their carers both professionally and personally.
---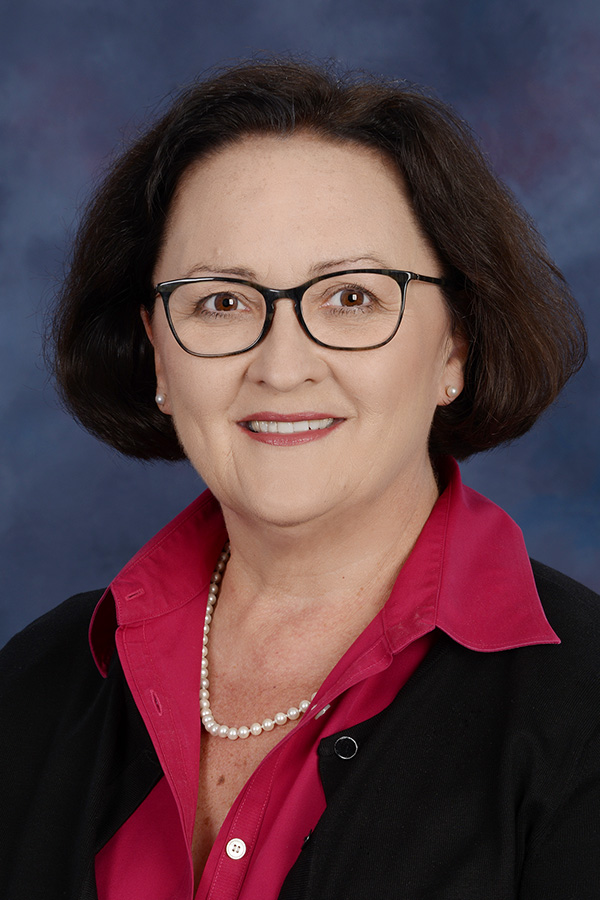 Carol Kuplen, RN, MSN, Chief Nursing Officer
"In my time at St. Luke's, I have had the privilege of working with some of the most outstanding individuals I have encountered in my career. The high caliber of nursing care and genuine commitment to patients here at St. Luke's far surpasses that of other institutions. I feel truly privileged to work here with my fellow nurses and colleagues."
A true work/life balance
Growth and educational opportunities to advance your career
A caring, flexible team in a friendly, patient-focused environment
Supportive preceptors who want to see you succeed
Monetary incentives and bonuses
Competitive salary and benefits
Ability to transfer positions within our large, 11-county Network
Professional development grants for conferences and certifications
Home of the oldest, continuously operating School of Nursing in the Country
#1 Teaching Hospital in the Country - affiliated with at least 15 clinical nursing schools
Travel Nurse Program
Close
Nursing Education Opportunities
St. Luke's is proud to educate and graduate nurses right here in the Lehigh Valley. St. Luke's School of Nursing is the oldest school of nursing in the country and has a rich history of developing tomorrow's nursing leaders.
In addition to our School of Nursing, St. Luke's offers a number of Graduate Nursing Education opportunities for nurses just starting out, or nurses who are looking to change specialties.
Behavioral Health Nurse Internship
Our Behavioral Health Internship program is a 6-month intensive educational program.  This education is intended to support novice nurses as they transition from the classroom to clinical practice.  The internship sessions run in tandem with hands on patient care on the inpatient psychiatric unit, to further enhance the nurses' future transition to independent practice.
Critical Care Nurse Internship
St. Luke's Critical Care Registered Nurse (RN) Internship Program is a full time intensive six (6) month educational and clinical application residency aimed at preparing a select group of novice RNs for independent practice in any critical care unit at St. Luke's University Health Network
Emergency Department Nurse Internship
St. Luke's Emergency Department Nurse Internship is a full time, intensive six (6) month program designed to provide graduate and registered nurses with a structured orientation to the fast-paced Emergency Department environment.  This blended educational program utilizes education provided through the Emergency Nurses Association (ENA) to enhance the nurses independent practice in the Emergency arena at St. Luke's University Health Network. 
Neonatal Nurse Internship
St. Luke's Neonatal Nursing Internship prepares RNs to work in the NICU by using a comprehensive education program that will support and equip you with the skillset required to be a contributing and patient-safety focused provider. 
Obstetrical Nurse Internship
St Luke's offers a full-time, six-month nursing internship program to RNs new to the obstetrics setting, which includes experienced RNs as well as new graduate RNs. The internship program is a blended education that supports clinical orientation. It includes classroom setting learning, guest speakers, hands-on skills labs, and simulation scenarios. While learning the many patient care areas involved in OB nursing, the interns feel supported with mentors, coordinators, and selected preceptors. Our program is designed to provide an evidence-based foundation for new OB nurses, helping them to feel confident and competent in obstetrical clinical care.
Perioperative Nurse Internship
St. Luke's Perioperative Nursing Internship is a six to eight-month process that prepares the novice perioperative nurse by using a comprehensive education program that will support and equip you with the skillset required to be a contributing and patient-safety focused provider. 
Close